Well, i got the Canon 7D with a 18-135 lens. I'm pretty happy with the choice. It was an angst-ridden decision between the 7D, 60D and Nikon D90.
The resolution, higher film speed, and the existing of the Canon's removed the Nikon from the running. The faster speed of high speed shooting and the fact that the 60D is the last of that line, made the decision.
I may sell the 20D i have to help mitigate the cost of the new camera, but i've not made a final decision.
Sanpei was good enough to model for the first post. Good kitty..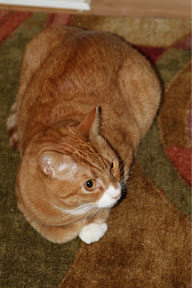 - Posted using BlogPress from my iPad